Neodymium Pot Magnet with Counterbore Hole
Model NO.:

B16, B20, B25, B32, B36, B42, B48, B60, B75

Shape:

Cup Shape

Grade:

N35

Magnet Material:

NdFeB Magnet

Steel Case:

A3

Transport Package:

Suitable for Sea and Air Delivery

Origin:

Ningbo, China
Application:

Electronic Products, Industrial Magnet, Motor Magnet, Magnetic Tools

Coating:

Nickel

Material / Parts:

NdFeB Magnet, Steel Case, Plastic Ring/Epoxy Glue

Magnet Shape:

Disc with Countersunk Hole

Max. Working Temperature:

+80 Degree Celsius

Specification:

B16, B20, B25, B32, B36, B42, B48, B60, B75

HS Code:

8505111000
NdFeB Pot magnet with counterbore hole
(NdFeB Counterbore Pot Magnet)
 
Model No.: B Type

 Product features:
- This model with a straight walled counterbore hole.
- The walled counterbore hole fits a standard pan head screw, nut, or bolt.
- The NdFeB magnet is embedded into a durable steel pot case.
- The steel pot case protects the NdFeB magnet from crashing, making it more durable in harsh environments.
- NdFeB Counterbore Pot Magnet has only one surface of magnetic attraction. Steel pot case absorbs one polarity and redirects it to face the other direction. This makes NdFeB Counterbore Pot Magnet more powerful.
Product specifications:
- Material: steel pot case, NdFeB magnet, PE/PP
- Coating of steel housing & NdFeB magnet: nickel
- Magnetized direction: axially magnetized
- Max. working temperature: +80ºC
- Model No. & Dimensions & Strength & Dead Weight:
Model No.

Dimensions                                                                         (mm)

Strength  (kg)

Dead Weight (g)

D

D1

D2

H

B16

16

3.5

6.5

5

4

6

B20

20

4.5

8

7

6

11

B25

25

5.5

9

8

14

21

B32

32

5.5

9

8

23

38

B36

36

6.5

11

9

29

46

B42

42

6.5

11

9

32

75

B48

48

8.5

15

11.5

63

123

B60

60

8.5

15

15

95

266

B75

75

10.5

18

18

155

510
Product application:
Counterbore pot magnets can be easy to mount with a standard
pan head screw, nut, or bolt
to hold iron articles, on any surface of workshops, homes as well as in industry and craft. Also, they can be mounted on articles as connections. They can also appear in schools and universities or for hobby and leisure.
   For example, counterbore pot magnets can be used conveniently as door stoppers on the wall or on the floor. They can help keeping a door or a window open, despite a draft. They can be also used for connection of furniture, etc.
 
How to Select the Best Grow Light for your Greenhouse?

The plant needs light to thrive cause the light is essental for photosynthesis.without it,plants can not make food.but light can also be too intense,too hot or last too long for growing healthy plants.plant growth accelerates with abundant light because more of the plant`s leaves have exposure,which means more photosynthesis.in the winter,days are not long enough,but many plants still need 12 hours or more of light per day.

Now,adding LED Grow Lights to your greenhouse is an nice choice if you live in the north, and can not get enough daylight in winter.you might be take HID into consideration,cause it has high output and cover a wide area.but now,we providing you some dfferent.the newest type of grow lights use LED technology.

Provides Maximum Light Density and optimizing spectrum(410nm-740nm,white)
as we know that the plants need more light from the blue side of the spectrum during their seedling stage and when developing foliage and require light from the orange to red side of the spectrum while inblooming and fruiting phases. We adopting lastest intergrated COB technology, white , more red and blue PAR(410-740nm) per Watt than any other lighting fixture for the best color uniformity.

Dual Veg and Bloom for plant growth and bloom
the Led grow lights feature selectable VEG and BLOOM light spectrums to deliver maximum performance from seeding through the flower stage and finally harvest.

Increase yields and potency
using high quality lense that hyper-focus the lights on your canopy.the photons are beamed directly to the plants.this gives growers the ability to get greatest possible crop yield.

Reduce your costs with energy efficiency
energy-efficient cannabis grow lights cost between 40%-60% less to operate compared to HID lam year.
Led grow light also eliminate the needs for ballasts and reflectors while they minimize the cooling systems,accelerating your payback.you will see the electrical bills trimmed by approximately half,year after year.

Installs and operates simply
the input voltage is AC100V-240V,fit for the world standard,built-in power supply.do not need other equipment,just access to the Plug,the lamp will be work smoothly. The led grow lighting is small size,just few inches and easy to install.it is the good option for some greenhouse.

Long lifespan
using built-in quiet fans and the shutter in the wind,induced draftfrom all sides.runs with quiet. Useadvanced isolation power supply and soft start protection technology, to prevent the high voltage when turn on the light from damagingthe lamp body.
What' the best indoor led grow light ?The definition of Philizon :
Safe and Reliable(Meet the safety requirments around the world)
Effective(Good efficacy for the plants)
Energy Conservation(High efficiency and high PPFD in same power)
Long life(Use long life span elements)
Soft and comfortable lights(No Harmful,Flicker free,protect your eyes)

Features
- Water-cooling design, 20°C+ lower than fan-cooling design
- Vac100-265 universal input voltage
- Advanced secondary optical lens design for penetration
- Smart over-heat protection system
- Product designed to ETL standards
- Completely noise-free with water-cooling system
- Effectual spectrums proven by professionals
- Quick slide-into-track system to combine two or more LED fixtures together
Item Display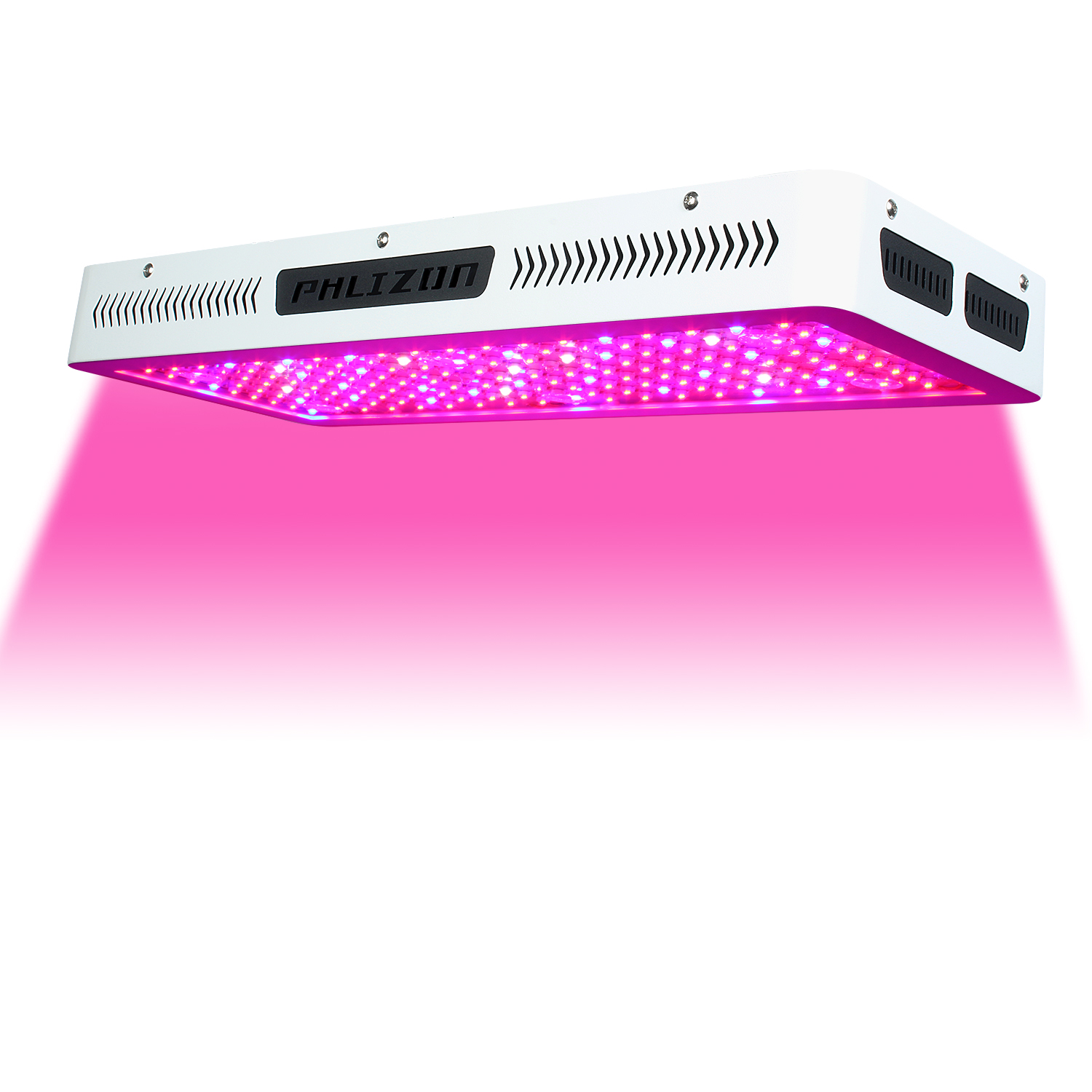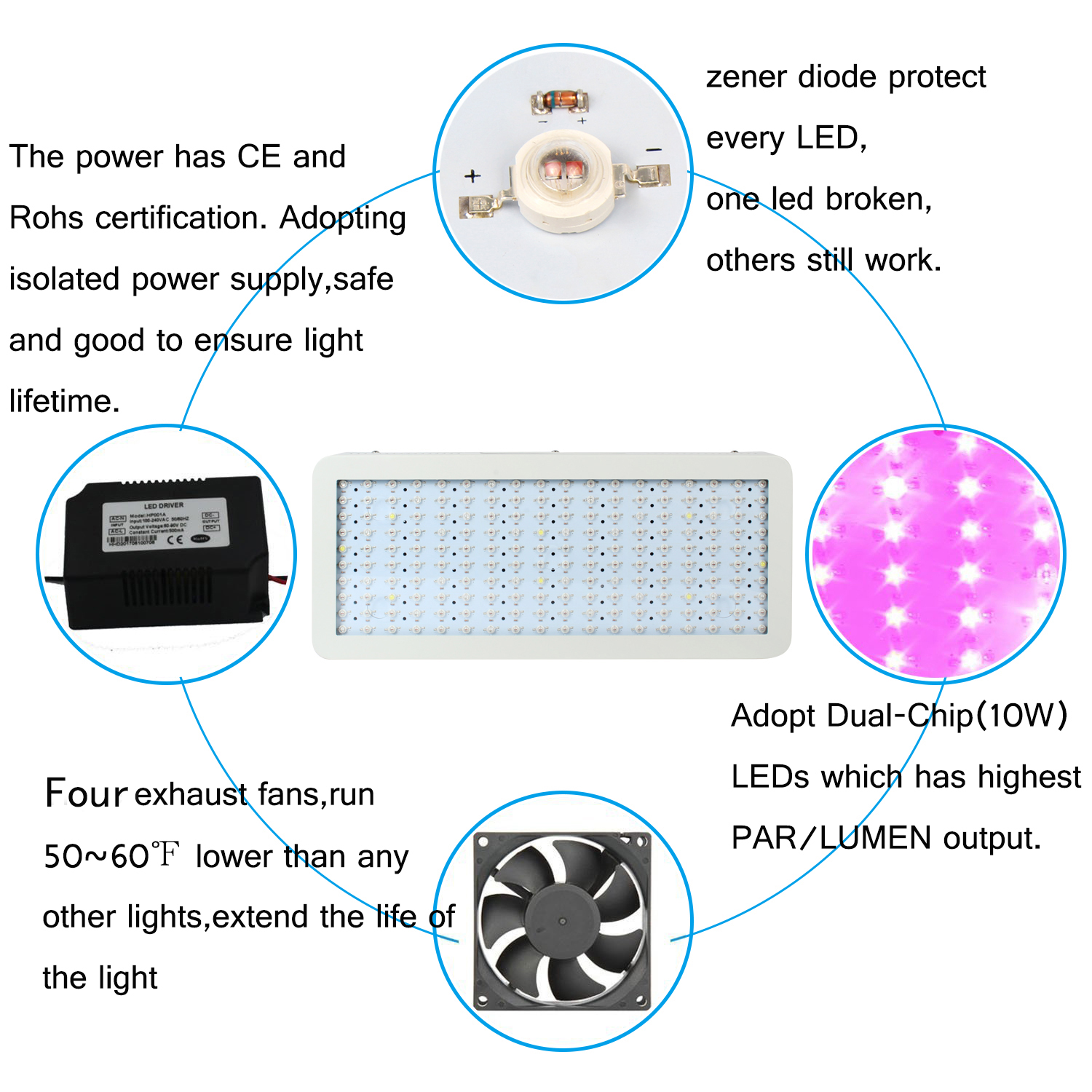 Full Spectrum Indoor LED Grow Light and High PAR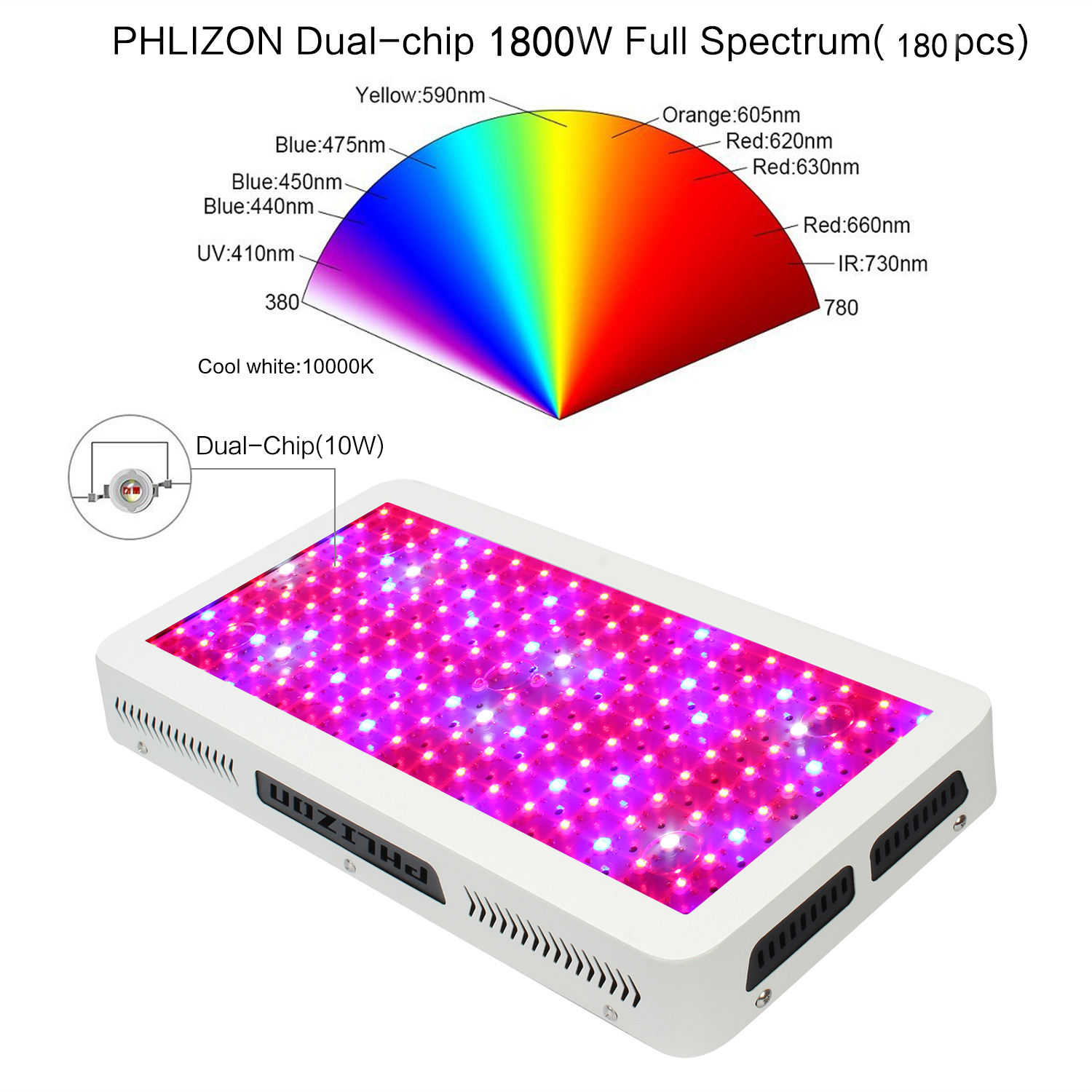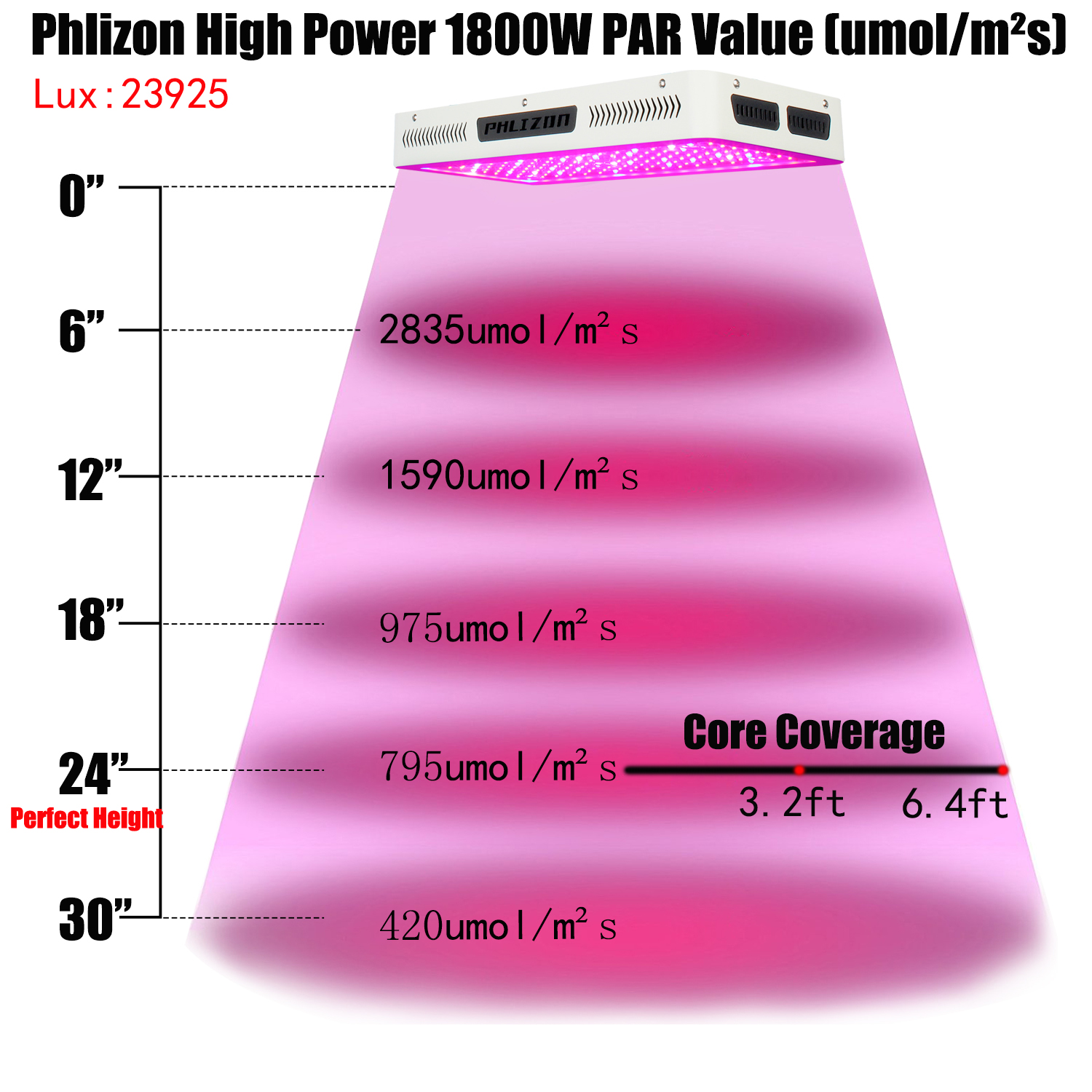 Application
Our professional full spectrum Indoor LED grow light are suitable for all the indoor plants and good for seeding, growth,flowering and fruiting stages of plants, increasing the harvest and Saving energy.
Philizon Indoor LED Grow Lights by Light Efficient Design provide growers a better solution for reliable and effective agricultural lighting. Light Efficient Design has been making LED retrofit lamps for over six years, and has a strong product lineup, proven designs, and excellent reliability. And now, our energy-efficient, money-saving products are helping to promote success in indoor farming and commercial greenhouses.
Warmly welcome to take a visit on our Company at any time.
Indoor Led Grow Light,Popular Indoor Led Grow Lights,Popular Indoor Grow Lights,Urban Farming Grow Lights
Shenzhen Phlizon Technology Co.,Ltd. , https://www.szledaquariumgrowlight.com